Updated 28 April 2015 with Park at the Park as venue for Tweetup
We're looking forward to INTA this year in San Diego and hope you are too.
As in years past, we're also organising an Tweetup during the Annual Meeting.
The INTA Tweetup is a small, informal gathering where you get to meet and chat to fellow social media users over a cup of coffee. Everyone has a nice, relaxing time and a chance to put their feet up before getting back to the craziness of the Annual Meeting.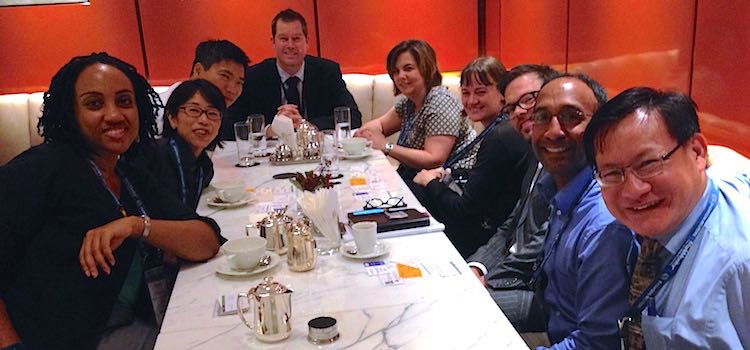 Last year's Tweetup (photo above) was held at the Lobby Lounge of the The Dynasty Club, near the Hong Kong Convention and Exhibition Centre.
This year, the INTA Tweetup will be held on 4 May 2015 at 1330 hours (also known as 1:30 pm). We'll confirm the venue nearer the time, but it will likely be held somewhere near the San Diego Convention Center. The venue for the Tweetup is Park at the Park, at the north end of Petco Park.
Please see this post for full details and directions to the venue.
So that we have an idea of numbers, if you're interested in attending, please register for the Tweetup at the INTA San Diego Tweetup page.
We'd love to see you there if you can make it.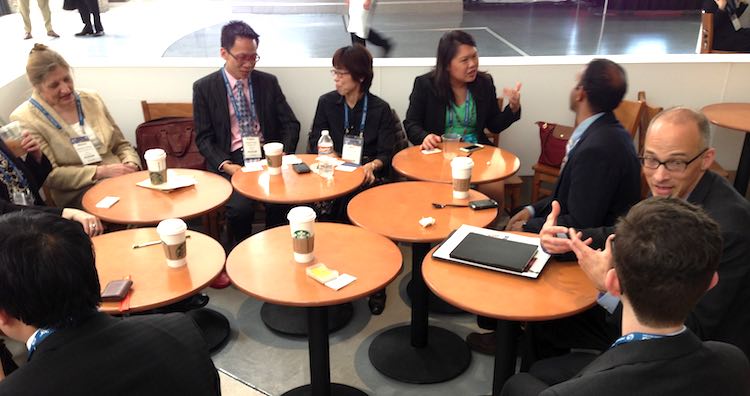 Above: INTA Tweetup 2013 Dallas