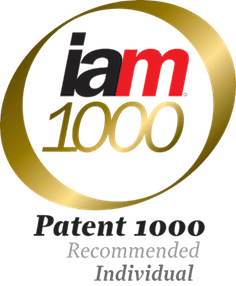 Dr Chong-Yee Khoo has once again been recognised by Intellectual Asset Management (IAM), one of the world's leading IP publications.
The IAM Patent 1000 - The World's Leading Patent Professionals is a unique guide, published annually, that identifies the top patent professionals in key jurisdictions around the globe.
Chong-Yee has been listed in IAM Patent 1000 2017 as a recommended individual in Singapore. His citation reads:
"A Cambridge natural sciences scholar with an extensive research background, Chong-Yee Khoo of Cantab IP is one of the most eminent life sciences experts in Singapore. He is a fine patent attorney too, qualified in the United Kingdom and at the European Patent Office, and the first Singaporean patent attorney to qualify by examination."
The IAM Patent 1000 guide is compiled following an extensive research process. Over five months, IAM conducts in the region of 1,800 interviews with numerous attorneys at law, patent attorneys and in-house counsel to gather market intelligence on the leading players in the field. Individuals qualify for a listing in the IAM Patent 1000 when they receive sufficient positive feedback from peers and clients with knowledge of their practice and the market within which they operate.