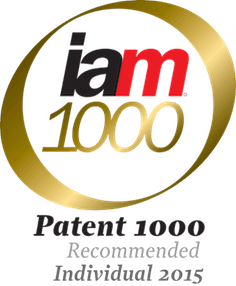 I'm very pleased to have been selected as a leading individual for patent prosecution in Singapore in the IAM 1000: The World's Leading Patent Practitioners 2015:
Chong-Yee Khoo is a "rare bird – he manages to blend staggering legal skill with unparalleled insight into the life sciences".
The IAM 1000 is compiled annually by Intellectual Asset Magazine and identifies the top patent professionals in key jurisdictions around the globe.
We love it when our clients appreciate the work we do, but it is also nice to be recognised by the industry as a leader in the field.